Automate preventive maintenance
to keep your line running.
Odoo computes standard statistics to help you plan preventive maintenance, including mean time between failure (MTBF), mean time to repair (MTTR), and expected next failure date, and lets you automate metrology and preventive maintenance scheduling.
Organize your maintenance requests
with great kanban and calendar views.
Easily track the progress of maintenance requests using the kanban view. Use the maintenance calendar to organize and plan activities. Your team will love using the fast and easy drag-and-drop interface to organize maintenance requests.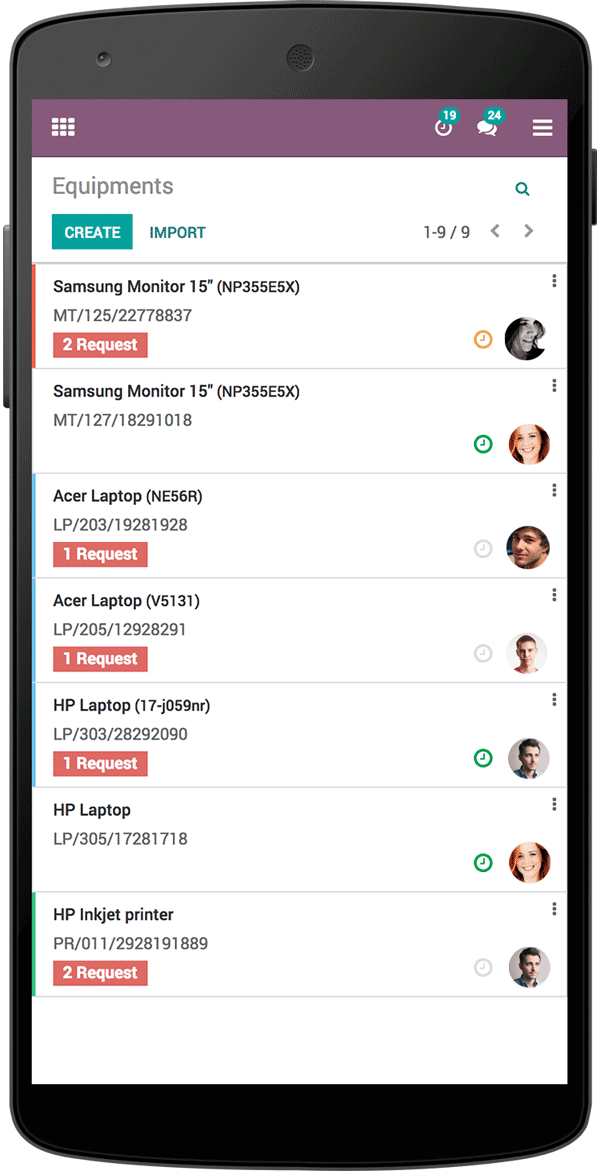 Increase overall equipment effectiveness
with efficient maintenance.
The manufacturing department can trigger maintenance requests directly from their work center control panel. When your maintenance team acts, the right people will be updated in real time.
Better communication reduces downtime and makes your manufacturing more efficient.
What we can do, for you

Digital Transformation
Leader in digital business, we're helping companies of all sizes to thrive in an ever-changing landscape.
Web & App Development
We have collected solid experience in building native and cross-platform mobile applications and websites. Check our portfolio from clients around the world.
50,000+ companies run Odoo to grow their businesses.
Join us and make your company a better place.